Frequently Asked Questions
FAQ's
Where are we Located?
We have offices in Kilmarnock so we are ideally located to provide an effective and efficient service to our clients anywhere in Scotland

How long does it take?

Provided any application is completed correctly, appropriate ID Documents provided and the fee has been paid, we consistently have turn around times of less than 21 days. 


How much does it Cost?
Disclosure Scotland has its own pricing structure currently these range from £18 - £59 depending on the type of application.
Depending on the type of service you request, our fees are £35 per application this excludes VAT at the current rate. If we are providing a personal service, geographical charges may apply. 


How Do I apply online?
Contact us for the link and information required
Where can I get the Forms?
We can provide the paperwork you require.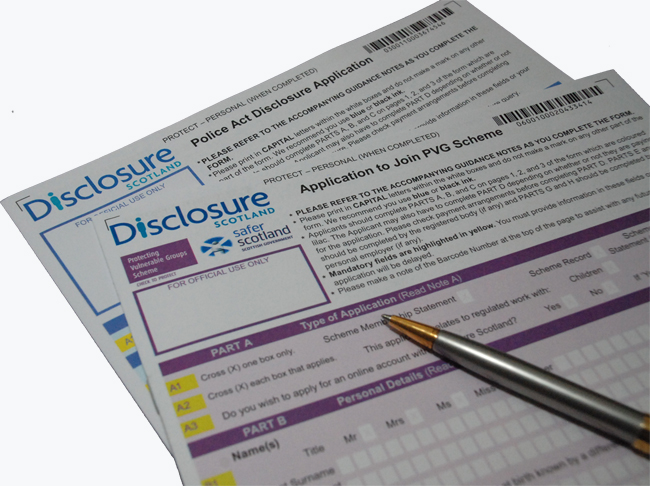 If you have any other questions about any of the types of disclosure certificates, we are more that happy to assist, our advice is free and can be contacted by clicking on the link provided.
REQUEST A CALL BACK