08/09/2020
Thank you so much David, I have been satisfied with the service provided and will not hesitate to rely on you in the future or recommend your services to others.
FI
Saltire Motorcycles
Counseller
I am delighted with the service and would highly recommend Absolute Disclosure to anyone. You knew exactly what I required when we spoke on the phone and when i sent through my details you responded quickly and professionally. I have now received my PVG Scheme Record and am grateful to you for your assistance.
Carol
Aug2020
NHS Dentist
Excellent Service Thanks
Ian
Apr 2020
Celia Clark Counselling
Thank you very much for your professional and prompt service, very much appreciated. I have already recommended you to others!
THANK YOU AGAIN ?????
CELIA
Indigo Project Solutions
Thank you so much for your prompt and efficient service – it's been very much appreciated.
Annie
Limitless Learning
Thank you for a very prompt and professional service
Richard
www.limitlesslearninguk.com
SLM Cycle Transport
Thanks for your help, very happy with the service and timescales
Stuart McLellan
Nov 2018
Many thanks for processing this so swiftly - a great service
Dr Mairi McFadyen
Aug 2018
Our Little Outdoor Classroom
David thank you very much. I've been delighted with the service and timescale was great.
Susie Henderson
July 2018
Reed Brand Communications
suffice to say we have been very happy with the service provided and happy to pass on your details for anyone we know that will be in the market for DBS certificates.
Justin Webster
July 2018
Relax Kids Midlothian
Everything was done in good time from your end, and lots of supportive and speedy communication when I required.
Pauline Lawson
Jan 2018
Medical Sales
Thanks David, The service and timescale was excellent
GC
Jan2018
Brave your Day
I wanted to say a huge thank you for processing our PVG Disclosure. As a new start up company, we have been so very impressed with your incredible quick, smooth and valuable service. You made this a painless process throughout
Charley Gavigan
Oct 2017
West Kilbride Dental Surgery
Thanks so much for all your help ! Fantastic, efficient helpful & friendly service from start to finish
Oct 2017
Locum Doctor
Thank you for your great service
Ana
Sept 2017
Yoga Instructor
Thanks Very good service
Marie-Anne
Sept 2017
Daddy Day Care Edinburgh
`Fabulous service'
Alan
Photographer
Please be assured my DBS certificate arrived last week, It was a pleasure dealing with you and I will have no problem recommending you to my colleagues, friends and family
Kevin J Cull
Psycotherapist
I received my disclosure, thank you and am very pleased with your efficient and helpful service. Will have no hesitation in recommending you or using your services in the future
Margo
Johnstone & Hannah Dental Practice
Thank you for all your help and assistance to make the process of obtaining PVG Disclosure for our team a very smooth and easy process
Alison.
Rosslyn Alternatives
"I found Absolute Disclosure through a Google search on the web. Their website was clear and helpful and a phone call to them quickly established what was needed. As a busy self employed therapist and trainer, I was delighted to find Absolute Disclosure took me through the whole process, and all was totally painless and very smooth. Thank you"
Ros Cope
www.rosslynalterives.co.uk
Simply Touch Therapies
You have delivered an outstanding service and I would definitely recommend you to anyone else who needs PVG clearance.

Thank you David!

Carlynn
simplytouchtherapies.co.uk

"I would recommend your services to anyone, it was quick, efficient, explained well and a friendly voice at the other end of the phone. Many thanks"
Alison Baillie
www.sunrise-therapies.co.uk
The Avon Medical Centre
"Many thanks Karen for your assistance and prompt action in dealing with us
Central Dental Care Cumbernauld
"Wonderful! You have provided an excellent service we are all very pleased.
Thank you kindly for all your hard work."
Sea Kayak Scotland
"Thanks David Excellent service"
Kenny Lacey
www.seakayakscotland.com
Sport Orthotics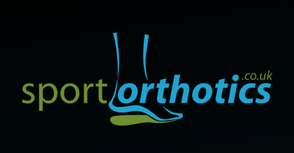 "Just to let you know I received my disclosure this morning. Fantastically efficient service. A normally time consuming process made so simple by both Karen and David guiding me through it. Can't recommend Absolute Disclosure enough, quick, simple and reliable. Thank you."
Libby Rooney
www.sportorthotics.co.uk
May 2015




Childs Play Out of School Care
"I have used David and Absolute Disclosure for the last 6 months and have found David to be very reliable at all times. Most of my staff don't drive so David came to my setting and carried out the PVG checks for all my staff. This was a great relief and has quickened up the process of appointing new staff. David provided and continues to provide a very friendly service to my staff team and all commented on how at ease he made them feel, I intend to use him for all new PVG requests in the future. Recently due to no fault of David's, Disclosure Scotland had a backlog of applications, David continually chased this up and didn't stop until the PVG was on my doorstep. A very dedicated man!"
Leanne Ramage
February 2015


REQUEST A CALL BACK